Before placing a bid you need to be completely satisfied with the lot, this is why we strongly recommend that you request a 'condition report' from the auctioneer.
A condition report is more than just a lot description, it is a document provided by the auctioneer describing the appearance and quality of a lot in detail. You can request particular information or additional photographs so that you feel 100% comfortable placing your bid.
We have made it easier to contact the auctioneer with the 'Ask a question' link on the lot page.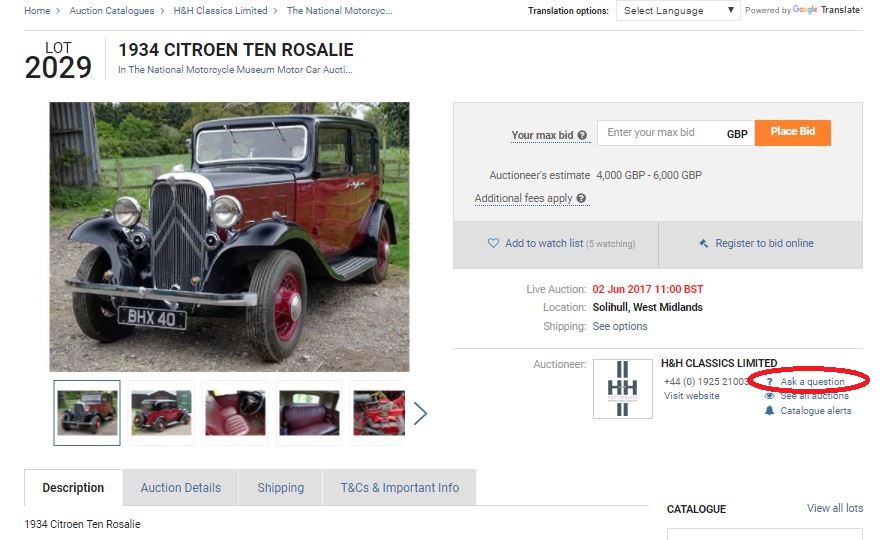 Here are some definitions of terms regularly used by auctioneers on our site*:
RECONDITIONED / REFURBISHED - Products listed as 'Reconditioned' have usually been used by a consumer for a limited period but then have been tested and repaired where necessary. Items can show signs of wear and cosmetic imperfections such as marks & scratches. Accessories and manuals may be missing or different from standard and the item may not have original packaging.
RESEALED / DEMO - Products listed as 'Resealed' should have not been sold to a consumer. Items will generally still have their original packaging but it may have been opened and been used for display, testing or other purposes. Accessories and manuals may be missing.
RETAIL RETURN - Product listed as 'Retail Return' have typically been sold to a customer in a retail environment and then returned after limited use within period due to faults, damage or change of mind. Items can show signs consistent with use and re-packaging (such as marks or scratches) and/or carton damage. In some instances, items may not contain instruction manuals, accessories may be missing and some items may not be packaged.
EX-LEASE - Products listed as 'Ex Lease' have been returned to a finance company at the expiry of a rental or corporate usage lease. Ex-Lease items may show signs of wear common with used items. Accessories may be missing or vary from the standard.
SECONDS - Products listed as 'Seconds' are usually supplied by the manufacturer or distributor and may display some minor physical defects/damage or experience functional faults that have not met the standards of a "first Grade" retail product. Typically, these items should not have been sold to a consumer previously but accessories and packaging may be missing or vary from the standard.
SALVAGE – Products listed as "Salvage" will usually have extensive damage or faults and have been deemed by a refurbishing or insurance company to be beyond economical repair. These items should be used for "Parts Only" and this should be clearly listed in the lot description.
* Definitions vary between auctioneers and should be used as a guide only.