A catalogue only auction is published on our site for information purposes only. There will be no function to bid online.
Instead you can find out more about the bidding options under 'View Auction Details' on the auctioneer's catalogue.

Their contact information also appears here.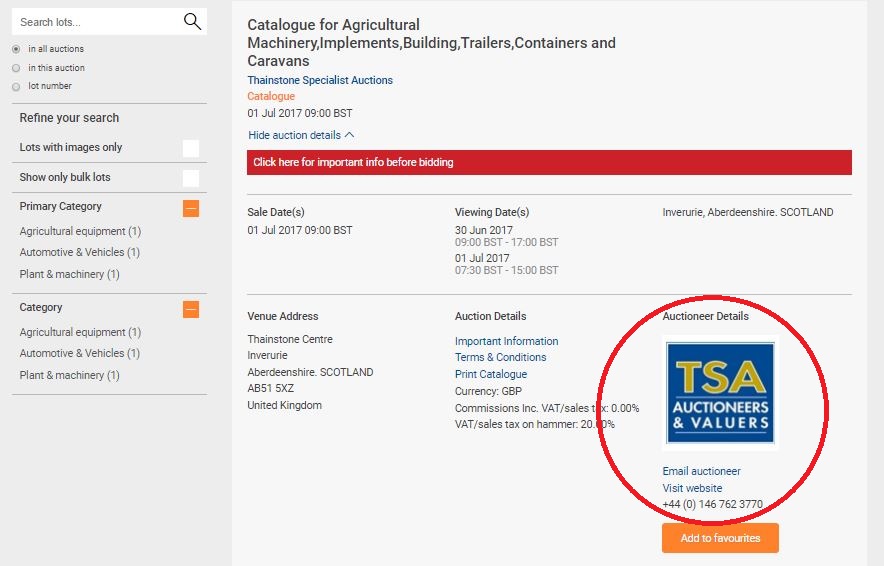 You will still have full access to the lot descriptions and photos as well as the function to 'ask auctioneer' about a lot.