Firstly, double-check your email address is correct by clicking on My Bidder on the top right of the homepage, signing in and clicking 'View account'.
If your email address is correct, your Auction Alerts could be being snared by your email's spam filters. So add info@i-bidder.com to your safe senders list and they should start arriving.
While you're in My Bidder, you should also check your settings by clicking on 'Alerts'.
Check your alert search is 'active' (you may have stopped it in the past but can easily reactive it)
Check the 'view results' for your search to make sure there is content on the site. Auction Alerts are designed to be relevant, so we only send you the email when our website has the items you're interested in.
Check the frequency is set to the days you want to receive the emails.
Click here for more information on how to change your settings.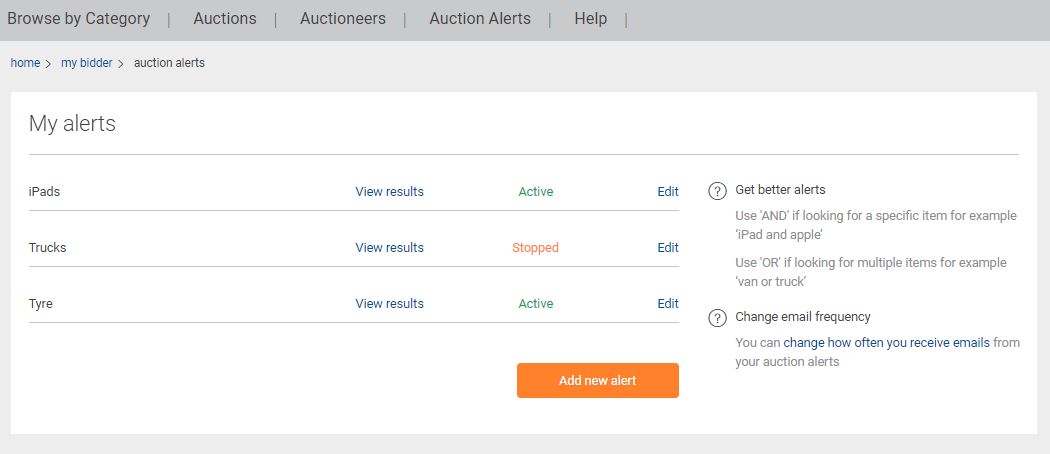 If you're still missing out, or need some help with tweaking your settings, please contact us using 'Submit a request' below.